Welcome to Vanishing Past,
I have been writing about local history, institutions and early care  for a number of years, with the Covid  Pandemic is has been hard to give presentations, have book signings and connect with the history centers, museums and those interested in history.  That is why I started this blog.  My writing and research generally involve field work, I like to find the original site-no matter how much it has changed.  I also like to talk to people who were connected to the history and if they were not directly connected- what is their impression of what occurred.  You will see, with the assistance of local historians, I can find history in the most common of places and with your help we can find more.  –Jim Boles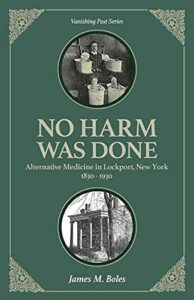 No Harm Was Done: Alternative Medicine in Lockport, New York is based up a series of published articles and lectures from 2015- 2017. When studying care and healing in Western New York the author discovered a number of offerings that were based upon an alternative view of health that differed from the traditional (often called allopathic) medicine of the time.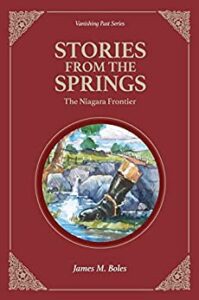 Stories From the Springs: The Niagara Frontier. Investigates historic springs, leading to an underground history of the Niagara region, presenting the colorful stories of Bootleg Spring, Devil's Cave Spring, Hollow Log Salt Spring and Sulphur Springs. The hidden "Chief Joseph Brant Spring" is revealed shrouded in abandoned mystery along with its disturbing past as a "A European Military Associated Mohawk Habitation Site" during the Revolutionary War, 1775-1783.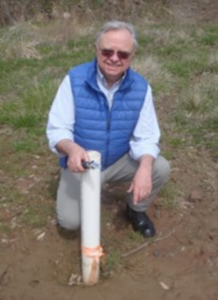 James M. Boles
Author
My name is Jim Boles, I am a Western New York, native and retired CEO of People Inc., a Western New York health, and human services organization.  In 1998 I founded the Museum of disAbility History in Buffalo, New York and received the Hervey B, Wilber Historic Preservation Award for my work with the museum.   Under George W Bush I served for two terms on the President's Committee for People with Intellectual Disabilities.
Now retired, I lecture and write about the past.  I have a strong interest in preserving the area's history and promoting cultural tourism.  I am interested in local history, early social services, health care, healing, and people's reaction to history.
I now write for Vanishing Past Press, the corporate headquarters is located at one end of our family room.   The purpose of Vanishing Past Press is to encourage, develop, publish, and market works of scholarship and cultural importance, with a focus on under-examined or unexplored history.
I received an email from Geoffrey Harding, who was interested in the spring at Cold Springs...
read more